This page links to the web server on my home computer, which is on most of the time, except when I'm rebooting, or adding new hardware, or when the damn thing drops through its shorts and hangs itself...
The Last Nine Hundred is several simple galleries of the last 900 digital photos I've taken. (These days, that's less than two months worth...) The shots are organized in reverse order, with thumbnail pages, 100 per page. If you didn't find your bellybutton, recent band photos, or you best friend's picture in the main area, look here (If the link is down, please try again later):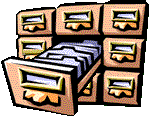 Look through the Last Nine Hundred
Note: Most pictures in The Last Nine Hundred are in 800x600 format (for ease of downloading) with a copyright stamp. If you'd like your original, unstamped, full-size shots, please contact me.